11 Things You Learn As A Student in Glasgow
It's that time of year again, when graduation lunches start to fill up the local restaurants and happy grads all clad in billowy black can be seen celebrating the end of some monumental work and impressive, caffeine-fuelled library stints. Glasgow has its fair share of great universities and colleges, but there are some things that you will learn during your time in this city which might not have come up in the introductory lectures or exams. We've put together a list of things we learned as students in this fair city, recognise any of this pivotal moments of student life in Glasgow?
1. You'll never really miss your subway stop, even in a drunken stupor
If you came to Glasgow from the wilds of Northern Scotland where the main mode of transport is either the weekly village bus or on yer bike, you probably breathed a sigh of relief when realising that the worst that could happen if you fall asleep before your stop is either you just keep on going round, or you switch directions. Belter. Also – you aren't a true Glasgow student til you've nailed your first sub crawl. Believe us, you'll be grateful it's just a circle after a few stops.
2. We all know which Hive is superior
Go home, Edinburgh Hive. You're drunk. Or at least you will be after 5 minutes in the Glasgow one. The fumes from the alcohol-soaked sticky floors are no joke, and we wouldn't have it any other way.
3. Sunny mornings are not your friend
Oh, that's a cute outfit you put together after sticking an arm out the window and being reassured that it didn't instantly freeze off. Let me just rain alllllll over it.
4. The boiler in your tenement will break just as you wake up feeling horrifically hungover and covered in club juice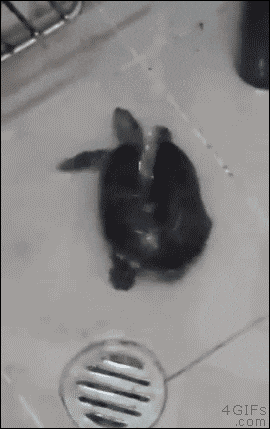 We'll try to keep on dancing, though.
5. When baby mice season comes, nothing is safe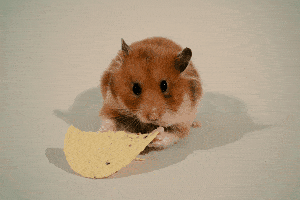 As well as all your shoes, chocolate stashes and charging wires developing little nibble marks, uni will start to fill up with horrific mice killing stories, both deliberate and accidental. 'It fell in a cup so I panicked and threw it out the window', 'I accidentally squished a mouse family living in a bag on the floor' … gads.
6. You think of taxis as a private bus rather than a luxurious form of transport
Glasgow is a city of truly phenomenal taxi fares. Sometimes when you visit other cities and spend your entire night out budget on the first taxi, you feel genuine sorrow for people who chose to study somewhere that isn't Glasgow.
7. A fancy brunch will cure most ailments
https://www.instagram.com/p/BD2t2AgiBbc/
A few too many buckies last night? There's eggs for that somewhere. Get overexcited with heatstroke on Glasgow's sunny day? Pancakes and jam will sort you right out. Check out our list of breakfast delights for the next time you need a pick-me-up.
8. Never underestimate the potency of Dragon Soop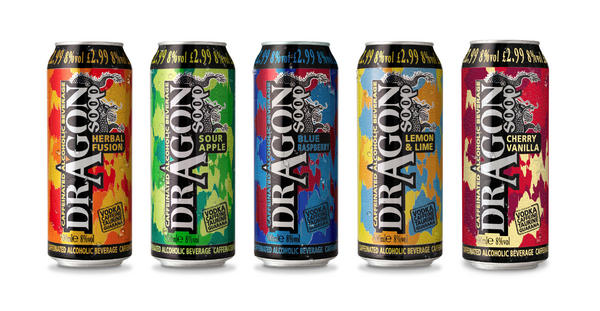 So you can do a few jaegerbombs and once got the dirty pint in first year and didn't spew. Sit down, and let this be a warning, drinking Dragon Soop is a dangerous past time and partaking may result in embarrassing texts, chunks of memory loss and a weird coloured tongue for days. It can usually be found in corner shops around the city – so drink sensibly, folks.
9. As far as culture goes, it's a winner
You might have made it to third year without stepping into a single Glasgow gallery, but when you did, you were pleasantly surprised. The collection at Kelvingrove is vast and can be explored for days, whilst the Hunterian Gallery, the GoMa and the plentiful museums are all worth a visit.
10. The music scene is amazing
There is literally something on every single day, and music is such a firm staple of Glasgow life that there are even guided tours devoted to exploring the city's ongoing love affair with music and live performance. Check out the tours here, and take a moment to think about the great gigs you've made it to here – we'd bet there's been a few.
11. The friends you've made here are for life
Of course, no matter where you go to uni you hope to make some lasting friendships, but Glasgow may be unique in that you leave having made friends with several taxi drivers, a few buskers, the eccentric landlady, the local barstaff, the man who runs the corner shop and the policeman who helped you up that time you decked it outside The Garage. They're a friendly bunch, Glaswegians. Hope you enjoyed your time here, and you'll be back soon!