5 things you missed out on at the Glasgow Living Business Networking Event!
Unless you have been living under a rock, you may have received an e-mail or perhaps seen on our social media about the Glasgow Living Business Networking Afternoon. The afternoon was a huge success and we had an amazing turn out. If you somehow couldn't make it, here is a list of five things you missed out on, and why you DEFINITELY need to come to the next one…
1. Our amazing advertising offer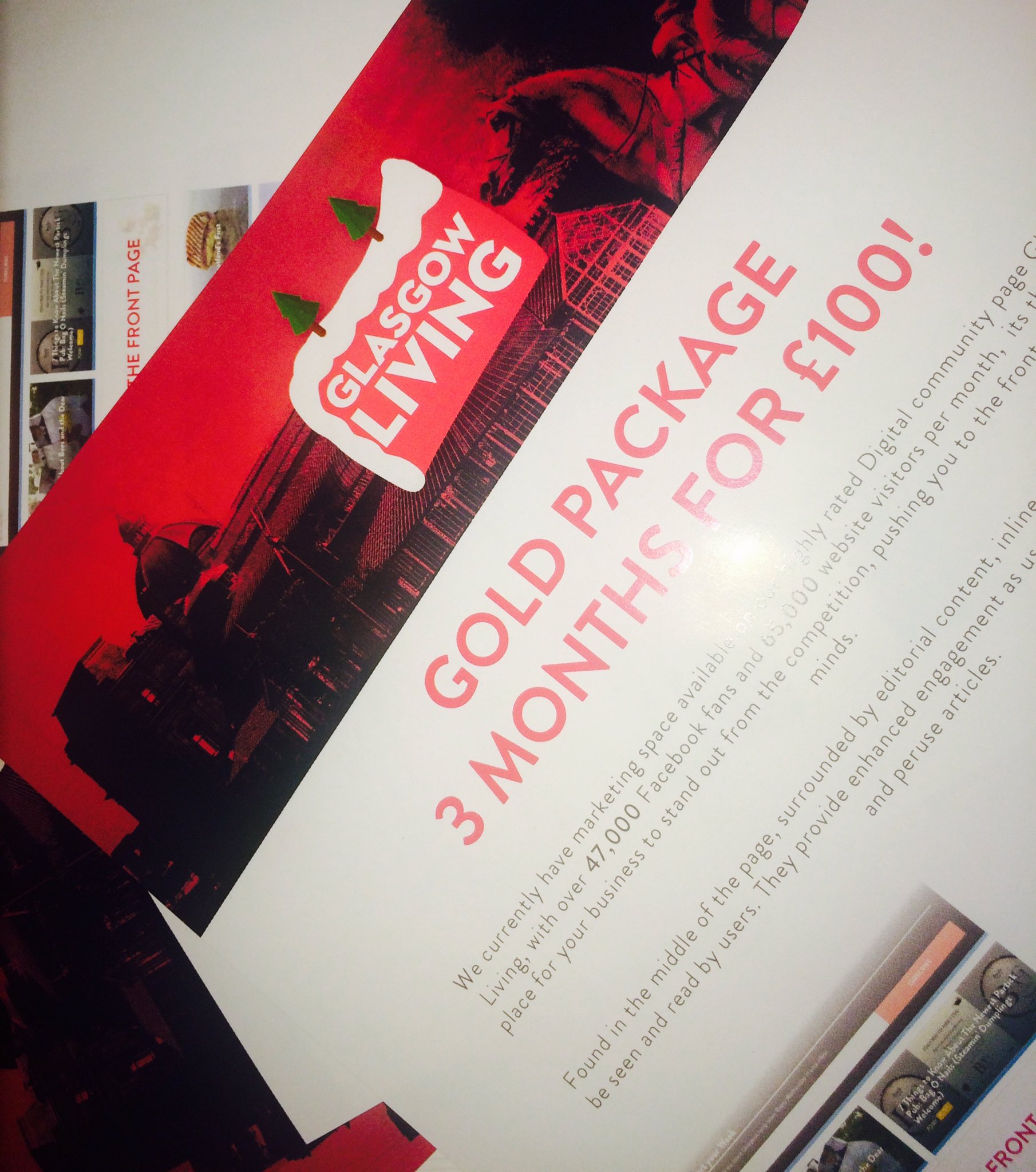 Attendees were given an exclusive offer of the Gold Package,  an unbelievable three months of marketing space on Glasgow Living for £100.
2. Match-making with Speed-networking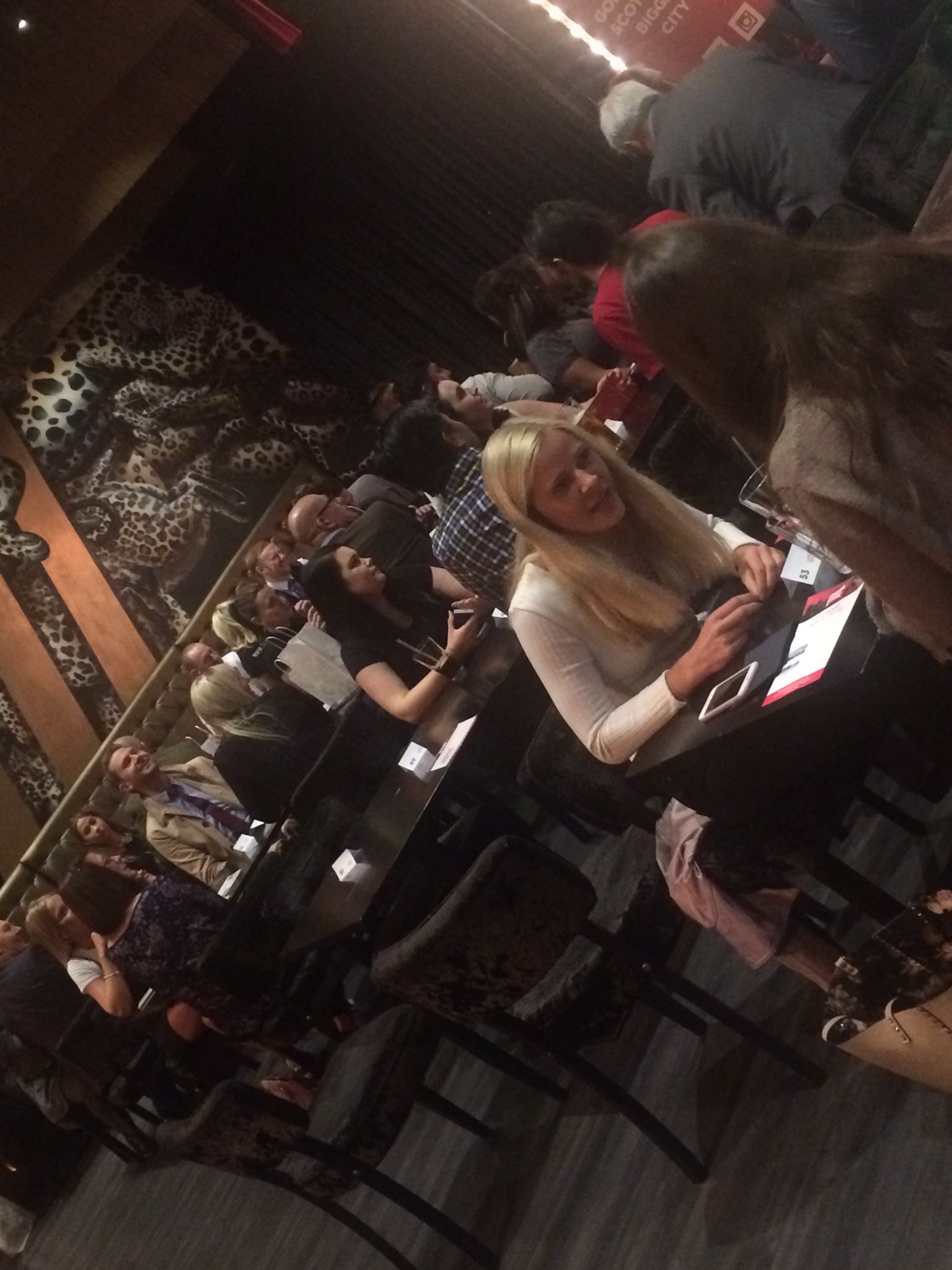 Glasgow Living made their best efforts to play cupid by attempting to make business matches made in heaven. Companies including ScotRail, Search Recruitment and Barclays. They all had 3 minutes to find out about each other's business and how they could work together.
3. Fabulous Entertainment
Our host for the afternoon was the hilarious stand up comedian Scott Agnew, who had the whole room in stitches and, ahem, gently teased a few of the audience members much to everyone's amusement! By selecting a business card out of a hat, he invited audience members onto the stage to give a minute pitch about their business, allowing everyone to find out a bit about each other.
A video posted by GlasgowLiving (@glasgowliving) on
Magician Scott Cuthbertson was on hand to keep the crowd entertained with magic tricks, leaving them amazed,  whilst attendees poured in the door.
4. Swagalicious goodie bags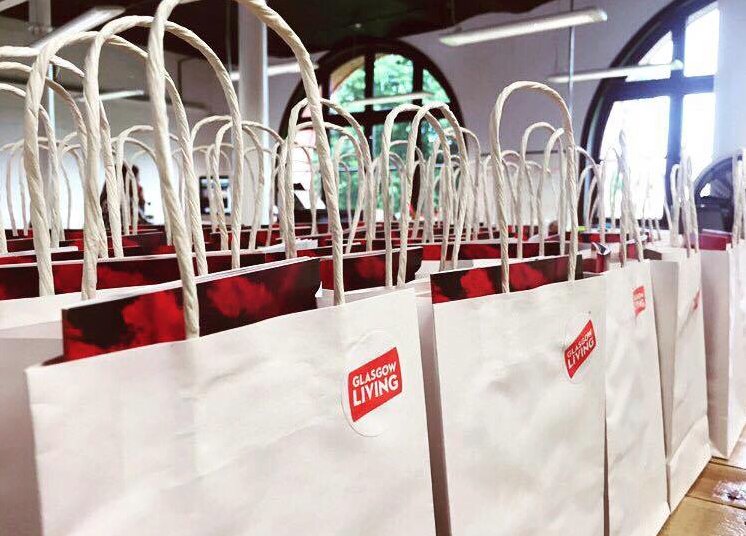 Every guest was given a goodie bag which included a range of treats including a Glasgow Living mug, Media Pack, flyers from various businesses and Haribo sweets – yas. Little Botanica were also present, with a display of gorgeous mini cacti and succulents, which each guest all received.
5. Free bar and food!
Leaving the best until last… FREE GRUB. Everyone was fed and watered and there was none of this canapé and finger food nonsense, the chefs from Wild Cabaret provided a delicious feast of a buffet including a Salmon and Prawn Saag with rice and a Salad Bar.
Oh, and there was a free bar… say no more.
Gutted you missed out? Sign up to our mailing list for all the latest news and be the first to know about future events at glasgowliving.today