Glasgow Living's Weekend Whereaboots (29/9)
Welcome to the Weekend Whereaboots – our pick of events to enjoy in Glasgow on the fun days of the week. Enjoy – and if you have an event you'd like to share with us, get in touch and we'll see what we can do!
Thursday 29th September, 7:30 pm, Pavilion Theatre
Head down to the Pavilion Theatre for the story of Ben-E King and the Drifters, telling their story of the challenges, controversies and conflict the band faced and the 50-plus hits over the last sixty years. Featuring some of the bands well known hits including; Under the Boardwalk, Save the Last Dance for Me and Up on the Roof, this is one show you will not want to miss. For tickets, click here.
Thursday 29th September, 11pm-3am, Sub Club
Out on the town on a school night? Well you may as well do it properly. Vicious Creatures have been putting on club nights for three years and Late Nite Tuff Guy is helping celebrate its birthday. Click here for tickets.
Friday 30th September-Sunday 2nd October, Loch Lomond
Fancy a weekend of food, drink and music? Why not head to the bonnie banks of Loch Lomond for Balmaha's Braw Weekend. The weekend kickstarts on Friday with a luxury five-course meal and a ceilidh afterwards, tickets are £50. On Saturday and Sunday from 11am-5pm there will be a day of fun with free entry, including free food and drink demonstrations, kids entertainment, craft stalls and fairground rides and live music. There will be live music on Saturday night with four Scottish acts hitting the stage including Mark McGowan and Dave Arcari, entry costs £5. For tickets and information, click here.
Saturday 1st October, various locations
Returning for its fifth year, The Mackintosh Festival kicks off on Saturday as October becomes 'Mackintosh month'. Celebrate the life of Charles Rennie Mackintosh with talks, tours, exhibitions and more. For more information, click here.
Saturday 1st October, 9pm, Chinatown
Glaswegian band Mickey 9s are having a limited release of their 2nd album, 'Galactic Radio' and are selling 200 Limited Edition vinyls and 250 MP3 download cards. Set in the unusual Chinatown in Glasgow, this won't be your usual album launch… For more details, click here.
Saturday 1st October, 11am, WHSmith Argyle Street
The Pricey is coming to Glasgow this Saturday with a signing of her new book, Reborn. It's the latest instalment of her life in the public eye over the past few years, writing about her marriage to Kieran, her difficult pregnancy and her time in the Big Brother House. For tickets, click here.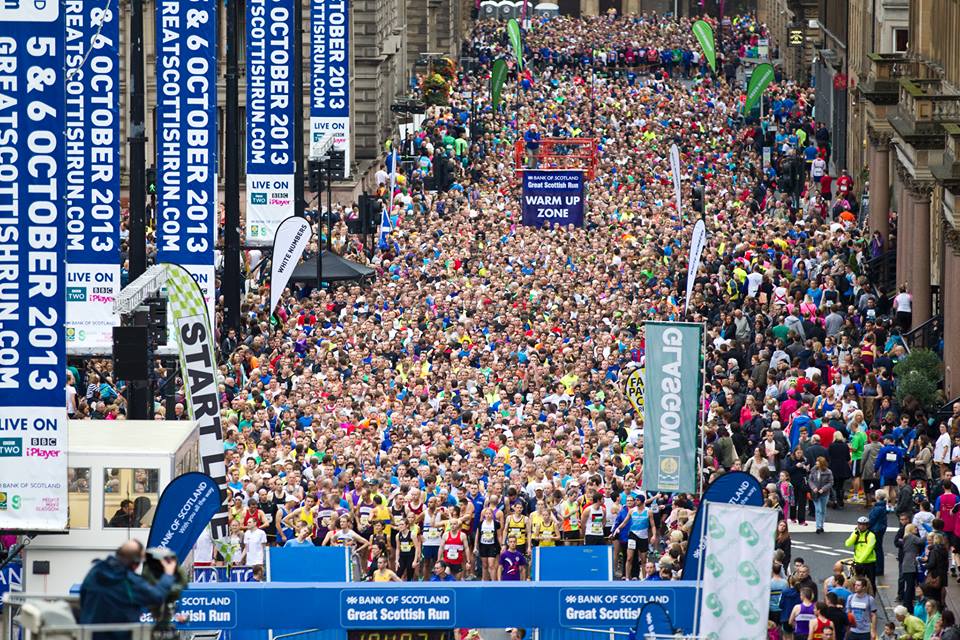 Sunday 2nd October, George Square
15,000 runners will be pounding the pavements this Sunday for the half marathon. Starting in George Square, runners will cross the River Clyde, run through Pollok Park and Bellahouston Park, passing Glasgow's finest venues and buildings. Entries are now closed, but why not head down to support the runners!