GlasgowLiving's Weekend Whereaboots (6/10)
Welcome to the Weekend Whereaboots – our pick of events to enjoy in Glasgow on the fun days of the week. Enjoy – and if you have an event you'd like to share with us, get in touch and we'll see what we can do!
Thursday 6th-Saturday 8th, various shows, King's Theatre
If you're looking for a feel good and uplifting show this weekend, Sister Act is for you! Directed and choreographed by Strictly's Craig Revel Horwood and starring Alexandra Burke as Deloris Van Cartier, Sister Act tells the story of Deloris and how she ends up in a convent, inspiring her fellow sisters to find their voices. For more information and how to get tickets, click here.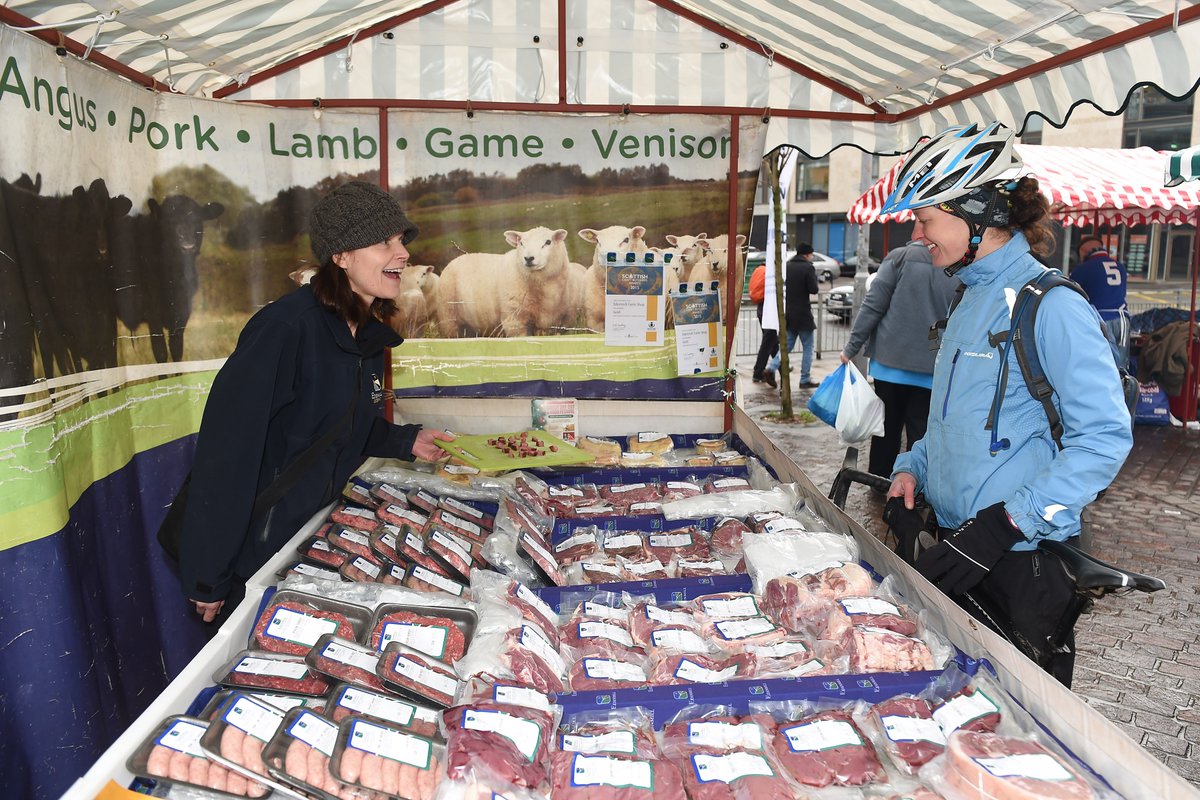 Saturday 8th October, 10am-2pm, Mansfield Park
On the second Saturday of every month until the end of the year, the Farmers Market will be at Mansfield Park. For a taste of rural Scotland in the city, get down to the market and buy delicious, fresh produce including cheese, meat and eggs from local producers. Click here for more information.
Saturday 8th October, 2pm-4pm, Loch Lomond
If you need something to do with the kids that will get them outdoors, try the foraging with the RSPB, as Autumn is the perfect time of the year for it. Tickets cost £9, book here.
Saturday 8th October, 10pm-2am, SWG3
Cyril Hahn, known for his remix work of Solange, Jessie Ware and Sigur Ros, is playing at SWG3 this Saturday, with support act Forbes. If you're interested act fast as only 2nd release is now left. For tickets, click here.
Saturday 8th & Sunday 9th October, SECC
The largest wedding event in Scotland is back! Brides and Grooms to be should get along to the SECC and browse around the 300 exhibitors. There is a cocktail bar and a Catwalk Fashion Show which can be purchased separately. Tickets can be bought now here, or on the day at the venue. For more information, click here.
Saturday 8th & Sunday 9th October, Various times, The Lighthouse Glasgow
The Lighthouse are putting on 40-minute tours as part of the Mackintosh Festival. Find out the history of the building and lots of facts about Mackintosh. Tickets available on arrival and cost £4 which includes a complimentary tea or coffee in the Doocot Cafe. For more information, click here.
Sunday 9th October, 2pm-5pm, Tramway
Whether you are an expert or wanting to learn how to knit or crochet, people at all levels are welcome to Stitchy Sundays at the Tramway. For an afternoon on chatting, laughing and admiring each other's work, this is a fun class and a relaxing way to spend a Sunday. For more information, click here.