The Biggest List of 30 Things to Do in the Glasgow Parks
And there's no rude ones, so any wee durties can just look away now.
1. Have a picnic
Don't forget to invite the teddy bears or they'll be ragin. And don't forget the midge repellent or it'll be over before it's begun.
2. Play football
This is actually Gaelic Football. Anyone feeling brave?
3. Walk a Dog
Not got a dog? Try Borrow My Doggy to get in touch with four legged friends in need of some extra walks.
4. Hunt for Pokemon
5. Listen to Live Music
This year, Kelvingrove Bandstand will play host to a variety of big names, including Van Morrison, The Waterboys and Primal Scream. More info here.
6. Slacklining
7. Have a BBQ
Just make sure that they're allowed in the park you're in, first!
8. Sketching and Painting
There is something very pleasant about throwing paint around in the outdoors that should be tried at least once. If you're feeling shy about your abilities then get the kids involved. Can't promise they won't just make your skills look even worse in comparison, though.
9. Have fun at the farm
10. Hunt for bugs
All you need is a magnifying glass and a pot to put them in – and an adult supervisor who isn't terrified of insects!
11. Birdwatching
A wee birdy told us that Pollok Park is a great spot to get into bird watching, find more info here.
12. Hula hooping
13. Scavenger Hunt
The organisation required to make this happen is part of the fun. You'll need to pop out for a walk first of all to find your route – checkpoints could be a photo at the top of the hill, feeding the ducks at the pond and taking a pencil rubbing from a particular statue or monument. Winning team gets their drinks paid for all night (or a child-friendly alternative)!
14. Playground Games Tournament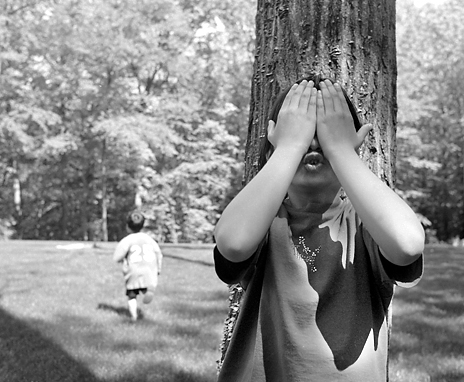 Do you ever really get too old for a game of hide and seek, tag or blind man's buff? There's only one way to find out.
15. Read a book
Get down to the local library and pick up an easy summer read. A crime thriller or romance is generally a reliable page-turner, and you might just discover a new favourite author. Here's the Guardian's recommendations from last year which should be arriving soon in a library near you!
16. Fly a Kite
If the weather is leaving a little to be desired, then try and embrace it by getting the kite out. Always a thrilling thing to do if you can get to an open, high up space (Kelvingrove or Glasgow Green are good options) and if you have the means, then Troon beach is the pinnacle place! (We know it's not really a park, just getting the info out there.)
17. Park Run
A free, weekly 5km run with the option of getting your time so you can work against your personal best. Available in several Glasgow parks, click here for more info on parkrun and here for our article about free fitness sessions!
18. Explore the glasshouses
Explore Glasgow's glass gardens on a rainy day at the Botanics, the People's Palace and Winter Garden and Queen's Park.
19. Visit the fossils
It's not every day you get to visit a 330 million year old forest. Check the opening times here.
20. Smell the Roses
The Rose Garden at Tollcross Park is world class, whilst Queen's Park has a Poetry Rose Garden to be enjoyed.
21. Frisbee
Cheap to buy and lots of fun to play. If you're the competitive sort, why not check out the local Ultimate Frisbee League? The only important thing to bear in mind is to choose an open space and for the love of god, learn from the mistakes made in The Inbetweeners and don't repeat them.
22. Visit the coos at Pollok Park
23. Follow the Tree Trail
You can access the online trail here and follow the signs in the park to learn about the fascinating variety of trees which call the Botanic Gardens their home.
24. Go for a guided walk
There is a free app available with routes around Glasgow and the parks, and lots of fun information to be discovered as you explore the city. Great for those who prefer to have a bit of purpose to their walking!
25. Watch some Shakespeare
There's still time to enjoy the incredible performances of the Vaulting Ambition series of plays by Shakespeare and his contemporaries, courtesy of Bard in the Botanics. Get your tickets here until 30th July, and check out our reasons to head along for the evening, and review of Twelfth Night.
26. Enjoy your coffee al fresco
If you are lucky enough to work within walking distance of a park, then make the most of a sunny/cold/any lunch break and take your lunch or coffee over for a wee seat amongst nature. And relaaaaax.
27. Make daisy chains
An oldie but a goodie.
28. Make a collage of things found in the park
If doing this with kids, you might find that close supervision is required before you end up with a work entitled: 'Mud, Cigarette Butts and OMG Why Did You Touch That?' but apart from that, anything goes in a nature collage!
29. Yoga
Shanti Yoga offer classes in Kelvingrove, weather permitting. Alternatively, if you like to DIY, get some particularly zen pals together and head to the park armed with a few youtube tutorials and yoga mats. As long as you don't take too many #blessed instagrams, no one will think you're being annoying, promise. Preferably early morning so you don't have too many kids/cyclists/doggies joining in.
30. Climb a tree (not too high or we'll get in trouble)
Glasgow Living takes no responsibility for numpties who get stuck. But for everyone else, make sure you keep on enjoying the lovely parks in our Dear Green Place!