7 Scottish Father's Day Cards for the Discerning Da in Your Life
What's that, you say, Father's Day?! Don't worry, you haven't missed it (it's this Sunday 19th) and even better, we've put together a wee list of belter cards to help you say it with Scottish style. All that's left is to find the present, and that's you made up for another year of being a terrible taxi customer and occasional financial burden. Hooray!
1. Chief o' the Clan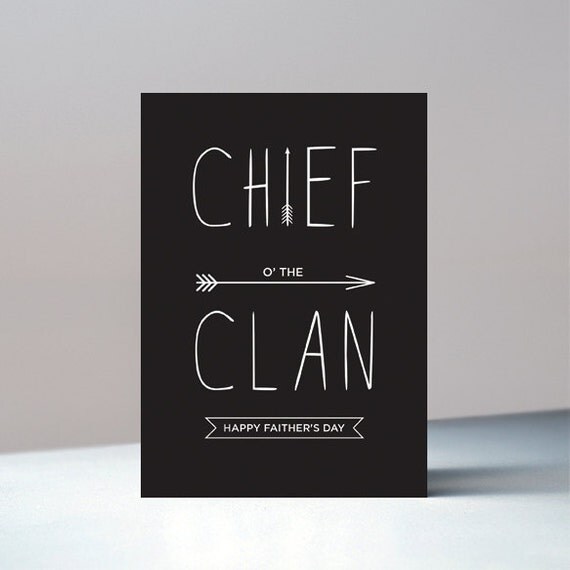 Snap up this cute number on Etsy from Glory and Adornment. Perfect for the dad who loves to get the kilt out for family occasions.
2. Top Laddie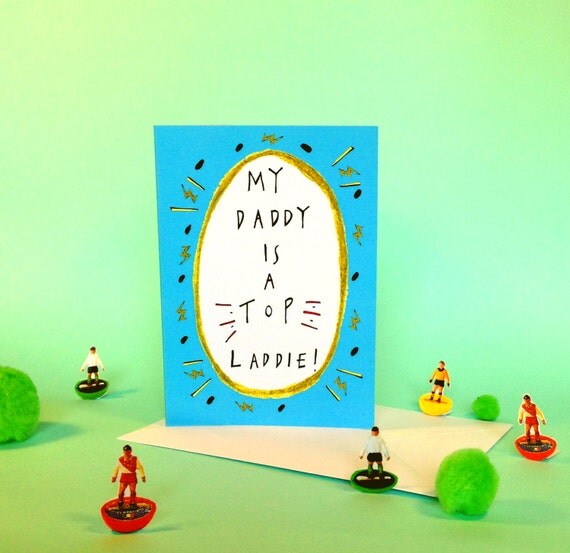 For the dad who still young at heart, check out these lad-tastic cards designed by Claire Barclay Draws.
3. Brawest Daddy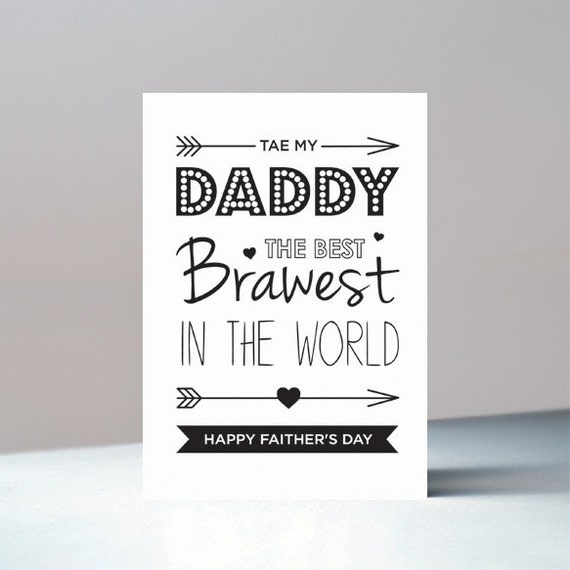 Another Glory and Adornment number, this one is perfect for those who still get away with calling their paw daddy. He'll surely be chuffed with that accolade.
4. Pure Dad Brilliant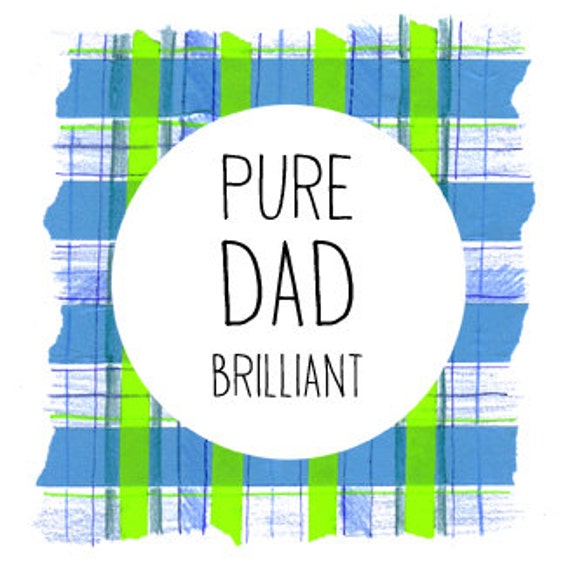 One for the puntastic paws who appreciate word play, and being told they're brilliant. That makes nearly all of them, yeah? Owl and Brew are the punmasters to look up if you think your dad would love this.
5. Best Dog Dad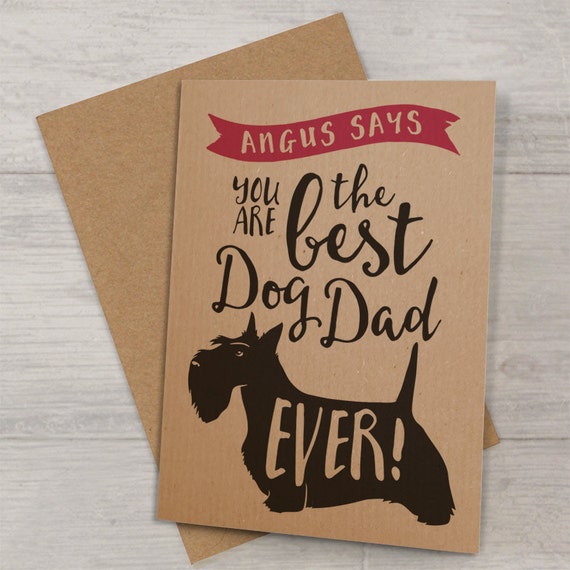 For some reason this just screams West End. A father's day card from the dug? Absolutely. You can get them personalised, and this wee Scottie Dog looks proud as peach to be delivering his own card to the pack leader.
6. My Paw is Braw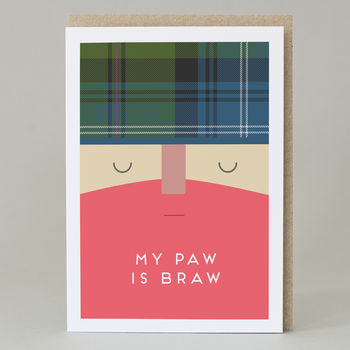 Loving the geometric patterns – and a big old ginger beard is always a winner too. This one is straight to the point. The company is called Eat Haggis, so perhaps you could say the same about them too. Check them out here.
7. So ye are
These gorgeous handmade cards are the creations of a mother/daughter duo in Fife. We like this faither's day one, but they have more to choose from, peruse the collection here.