Taps Aff! 7 Glasgow Beer Gardens To Visit on A Sunny Day
… Because sometimes, just popping your sofa outside and calling it a beer garden won't do (and is also illegal, of course, so we simply can't condone that even if it does make for a witty cover photo). We wait a long time for these wonderful rays of summery warmth, so it pays to be prepared. Gone are the days of looking for the pubs with the open fires and central heating. The time has now come to go out hunting for the elusive Glasgow beer garden, and there isn't a moment to spare. Taps aff, SPF 1000 on, and may the sun be warm, but not quite warm enough to heat beers and attract midges. Braw.
1. The Clockwork Beer Company
With the added bonus of that delightful hoppy scent from the Clockwork Brewery, this is the perfect spot to soak up the Southside rays in style. Their own 8 hand-crafted beers are on the menu, along with a careful selection of beers, wines, spirits and food. You literally need nothing else!
2. West Brewery
Here at Glasgow Living we may be a little biased as the wonderful West Brewery is our neighbour at Templeton. But they are an essential stop on the beer garden tour of Glasgow. Go for a summery walk through Glasgow Green and treat yourself to a nice beer afterwards, just don't forget your sunhat.
3. Chinaskis
If you prefer your beer gardens with a certain literary charm, look no further than Chinaskis, Glasgow's very own homage to poet and writer Charles Bukowski. The food is served til ten, the beverage menu is extensive and the DJs are resident. 'You begin saving the world by saving one man at a time; all else is grandiose romanticism or politics.' Discuss.
4. Inn Deep
If you are happy to sacrifice direct sunlight for puppies… EVERYWHERE… then get yourself down to Inn Deep for your summertime beer garden sesh – theirs is tucked away under an archway but has a lovely waterside view. This is the best place for a doggie date and they are all generally very friendly (see Biscuit the pug for example) in exchange for one of the excellent sweet potato wedges.
5. The Ark
The specialty here is sports, so if you need to divide your time equally between catching some rays and catching the game, try The Ark out for size. Set over two floors and popular with students, it's sure to have a sunny atmosphere to match the sunshine! Pitcher, anyone?
6. Jinty McGuintys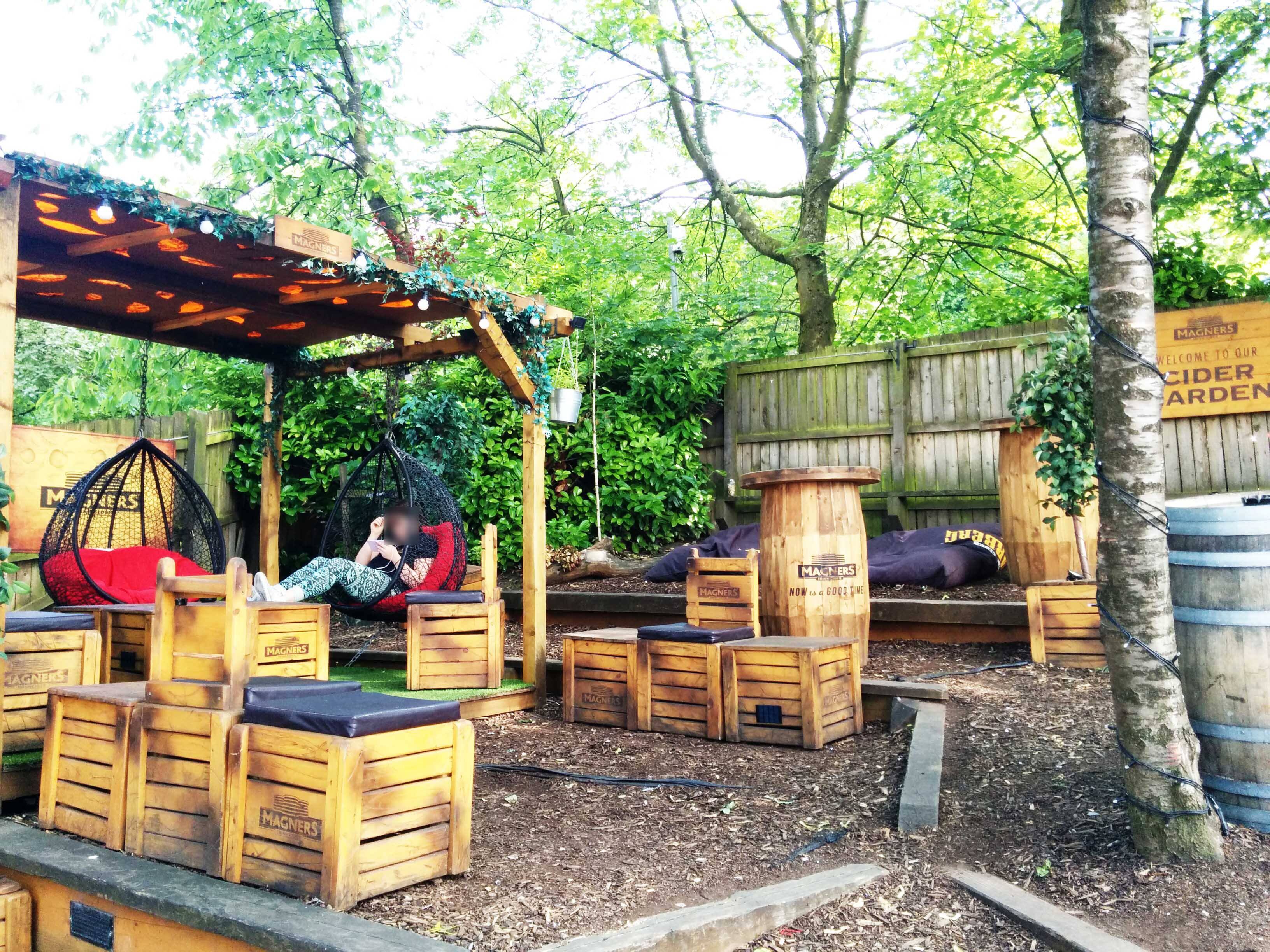 This West End gem of an Irish Pub might be wee on the inside, but the beer garden is deceptively large and very inviting. Jinty's have a great rep for musical delights, so don't fret when the sun goes down, that's when the music starts and the fun begins!
7. Siempre Bicycle Café
If you prefer the emphasis to be more on the garden than the beer, cycle on down to Siempre and enjoy a coffee and some lunch in the sunshine. The carefully kept garden is just across from Kelvinhall subway station and if you're lucky, you'll leave with some super cool cycling gear to enjoy the sunshine on the move as well as in the garden. On yer bike!