Top 5 Places to Eat Bao Buns in Glasgow
For anyone who loves Bao Buns, this article is for you! If you have never heard of them, Baos are Taiwanese steamed buns filled with various fillings. We have searched the city to find where to try them…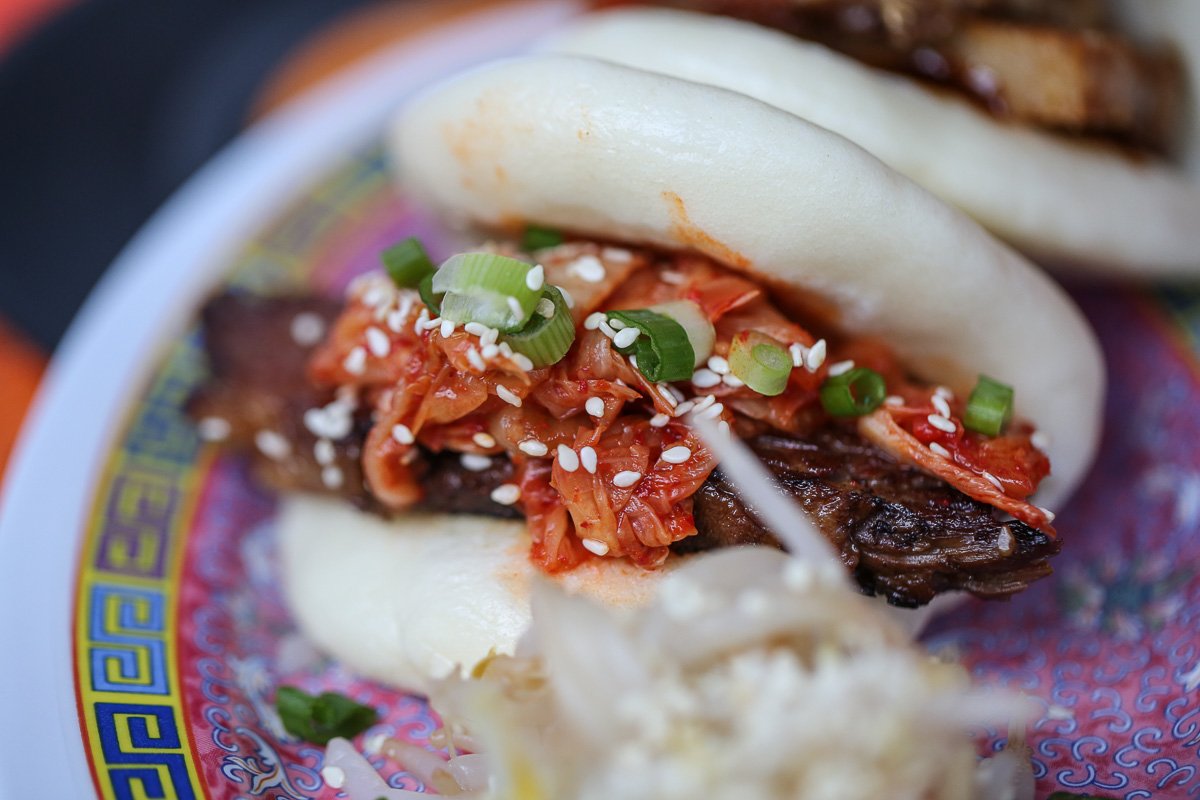 'Scotland's first Korean style fast food sit in', has been serving kimchi to Glaswegians since 2011. On the menu are various fillings including; Pork Belly, Bulgogi Brisket, Panko Prawn and Tofu. If it's lunch you're after check out their lunch deal which includes a bao, plain fried or salad and a drink all for £6.
Thought Central Sushi was just sushi? You thought wrong! As well as rice and noodles dishes, they also have a extensive list of bao buns, including Spicy or Terryaki flavour beef, salmon, pork or chicken. Visit the restaurant on Renfield Street or order on Just Eat.
Nestled in Princes Square, Obu Pan Asian is another restaurant with Baos on the menu! Choose from Tender Pork Strips, Sticky Beef or Kimchi.
Situated on the corner of West Nile Street and West Regent Street, Giraffe World Kitchen's aim is to explore the "wonderful foods from around the globe". Try their Steamed Duck Gua bao buns, filled with crispy shredded duck, cucumber, peanuts, spring onion and rich hoisin sauce.
After the last success of the first event, Street Food Putter are back, which means Bo Kantina are back! On November 26th, they will be serving up delicious bao buns for hungry attendees! The menu hasn't been finalised yet but definitely on the menu will be the Pork Bao, slow cooked pork belly, hoisin, sriracha, red cabbage and compressed cucumber, with Buttermilk Fried Chicken and Beef Shin being likely contenders… Yum. For tickets, click here.