Top 7 Steaks in Glasgow (September 2016)
Welcome to the fifth edition of our compilation of the best steaks in Glasgow! We decided it was time to update our list, so the Glasgow Living team have come up with the top 7 restaurants in Glasgow for a good steak…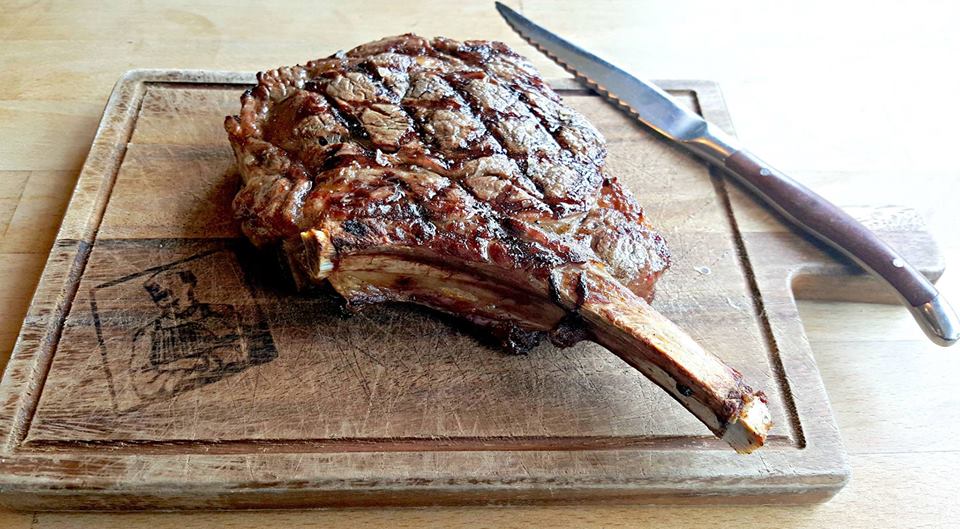 Situated on the West End side of Sauchiehall Street, the Butchershop Bar & Grill was inspired by owner James Rusk's "love and passion for New York City." Their 100% Scotch beef is rared outdoor and grass fed, resulting in a tender steak with full flavour. The menu includes T-Bone, Côte de Boeuf or go for the Châteaubriand between two. There are also various cuts on the bone which are hung and dry-aged for over 45 days.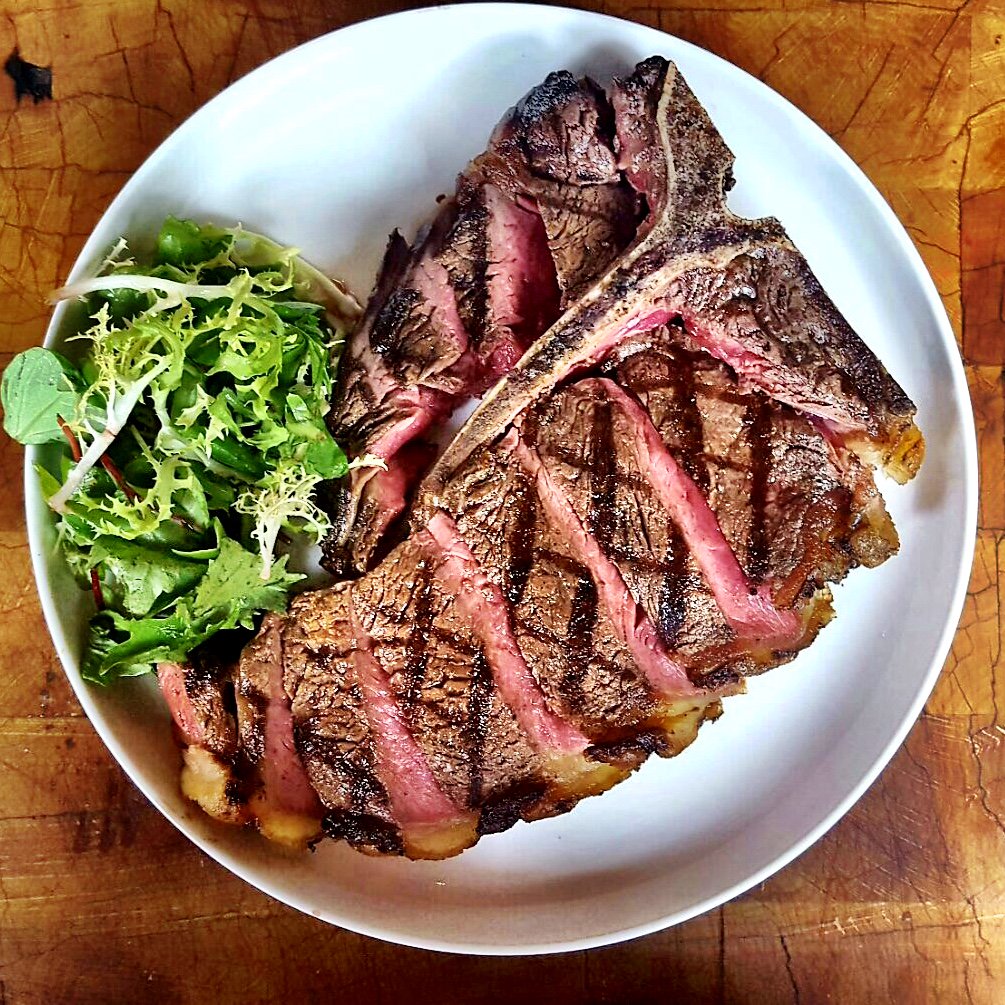 With cuts including Porterhouse (pictured) and Châteaubriand for two, and Rib-Eye, Onglet and Bavette for one, you will be spoilt for choice at Porter & Rye. The Scottish farm-reared beef is dry-aged in-house and is deeelicious. All steaks are served with a sauce and side of your choice. Sides include Bone Marrow Mac & Cheese and Beef Dripping Chips…
Underneath Glasgow Central Station, Alston Bar & Beef is literally, a hidden gem. With a 500g Bone-in Rib-Eye on the menu, you know you're at a good place for a steak. Or try the D-Rump, Rib-Eye or Sirloin. Oh, and if you're a gin lover you'll be in heaven – they have over 50 gins in the bar.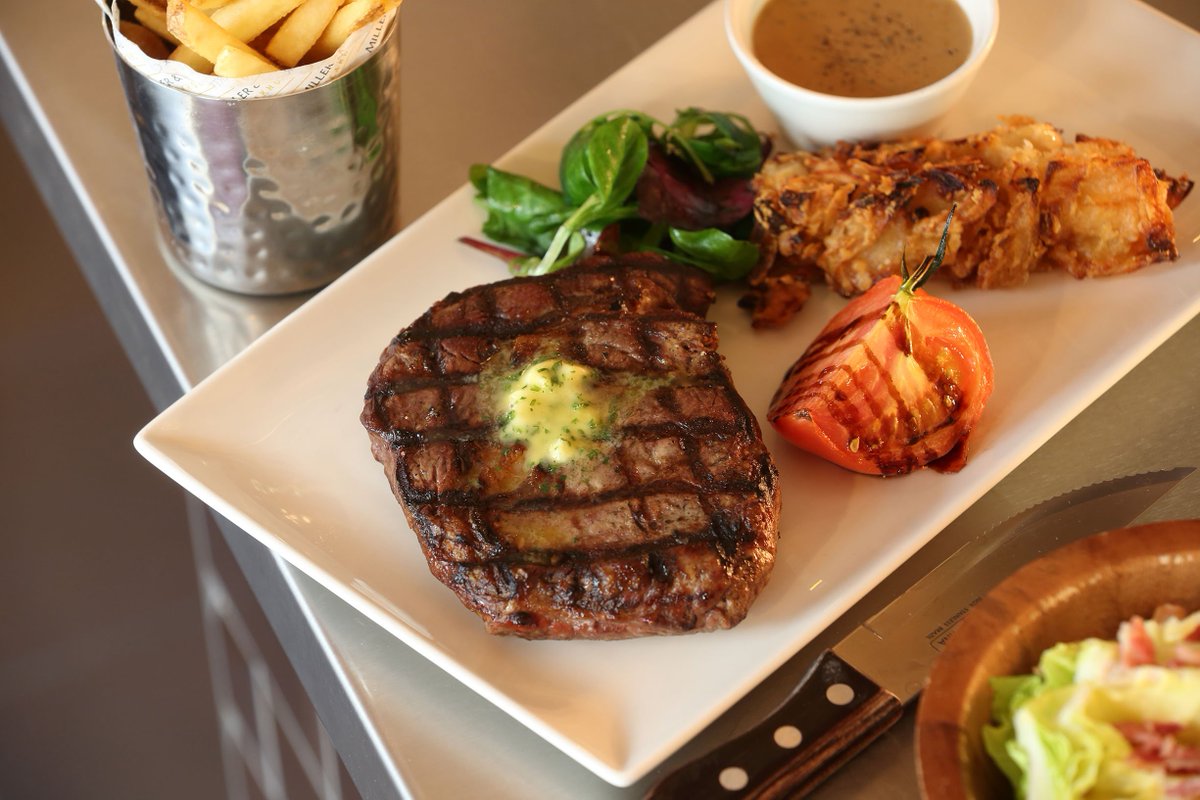 For "the ultimate steak experience", this is the place for you. With 13 steaks to choose from, whichever one you decide on will be served with all the trimmings. This includes seasoned fries, parsley butter, a slice of their famous onion loaf, balsamic glazed beef tomato as well as a choice of lettuce wedge and steak sauce… Wow.
Situated in the West End, Tiffney's are a member of the Scotch Beef Club and have their own local dry-aging store, where their Highland cattle beef is dry aged for 10 weeks. Choose from Rib-Eye, Sirloin or choose from Signature Bone-In Cuts such as Prime Rib on the Bone, Tomahawk Steak and T-Bone.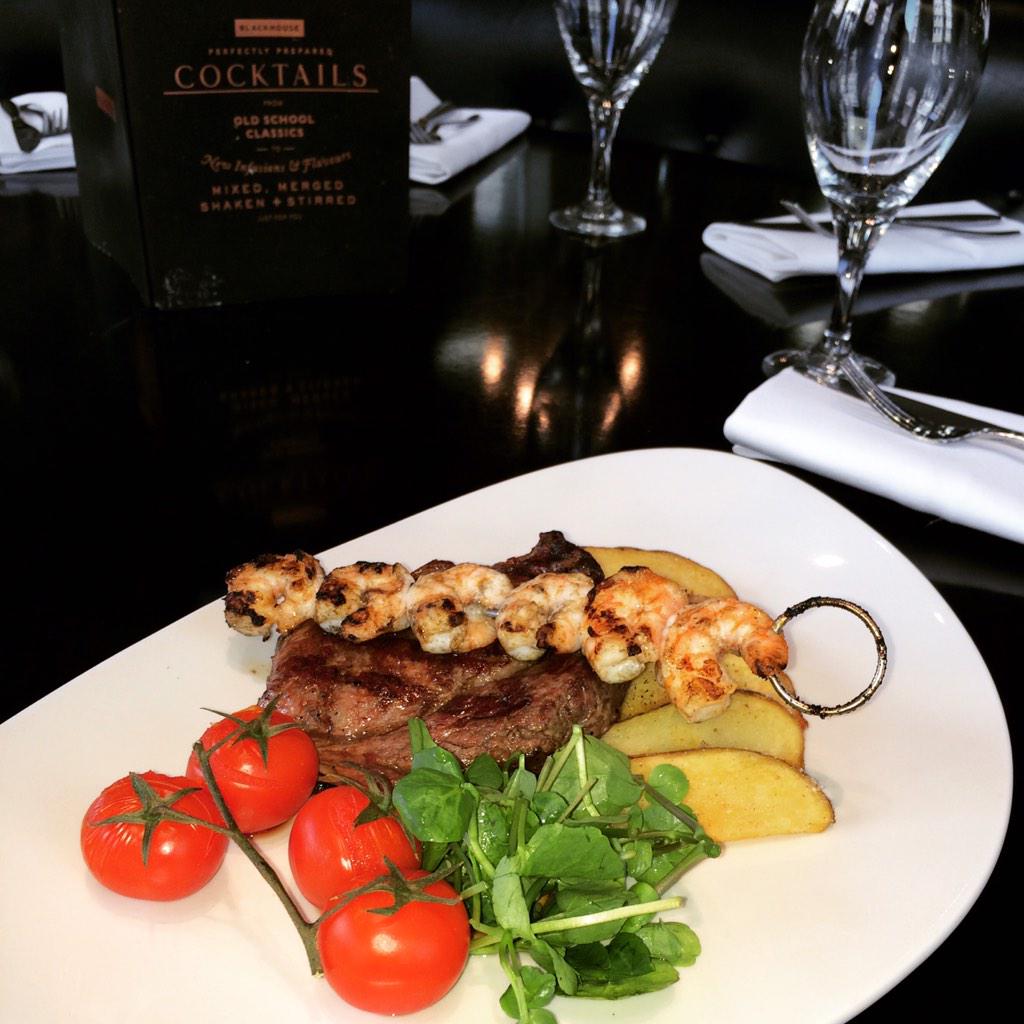 Why not sit under the twinkling fairy lights and tuck into a tasty, tender 28 day-aged steak. Bring your wallet and try the Wagyu Fillet – being reared on a beer diet and massaged from birth makes this one of the most tender and succulents steaks.
Choose from Rib-Eye, Sirloin, Fillet or T-Bone for yourself, or share a Cote De Boeuf or Châteaubriand. The prime Scottish beef from Perth is cooked how you like it on their Josper Grill. Go for a Half Lobster Steak Topper for a truly indulgent steak.