10 places you must visit at the Glasgow Doors Open Days Festival 2016
The arrival of Glasgow Doors Open Days Festival this month will see buildings all over Glasgow opening its doors to us for wee nosy. With Glasgow renowned for its architecture, it's bound to be an interesting insight to some buildings we have only ever seen from the outside. Not sure where to visit? We have whittled down the top 10 places you should check out that don't require a booking…
One building that you have to check out is the A-listed Glasgow Cathedral. Between the gorgeous 20th century stained glass and the Medieval Gothic architecture, the oldest building in Glasgow is really worth the visit. Open Monday-Saturday from 10am‐4pm and Sun 1pm‐4pm. For tours and for more information click here.
If you have ever been curious as to what the Glasgow Gurdwara is like inside, this is your chance. Visit Scotland's first purpose-built Sikh Gurdwara, where you can request a tour of this unique building to find out more about the Scottish Sikh community, so proud to be Scottish they created their own Scottish Sikh Tartan. Open on Friday and Saturday from 10am‐4pm, with tours on request every half an hour. Please read the Restrictions on Access here before entering.
Walking into this A-listed building, you would never think it used to be a fish market for over 100 years. After closing in 1977, the building was unused until it was redeveloped into a studio complex and arts venue. Open on Saturday and Sunday from 11am‐4pm. For more information click here.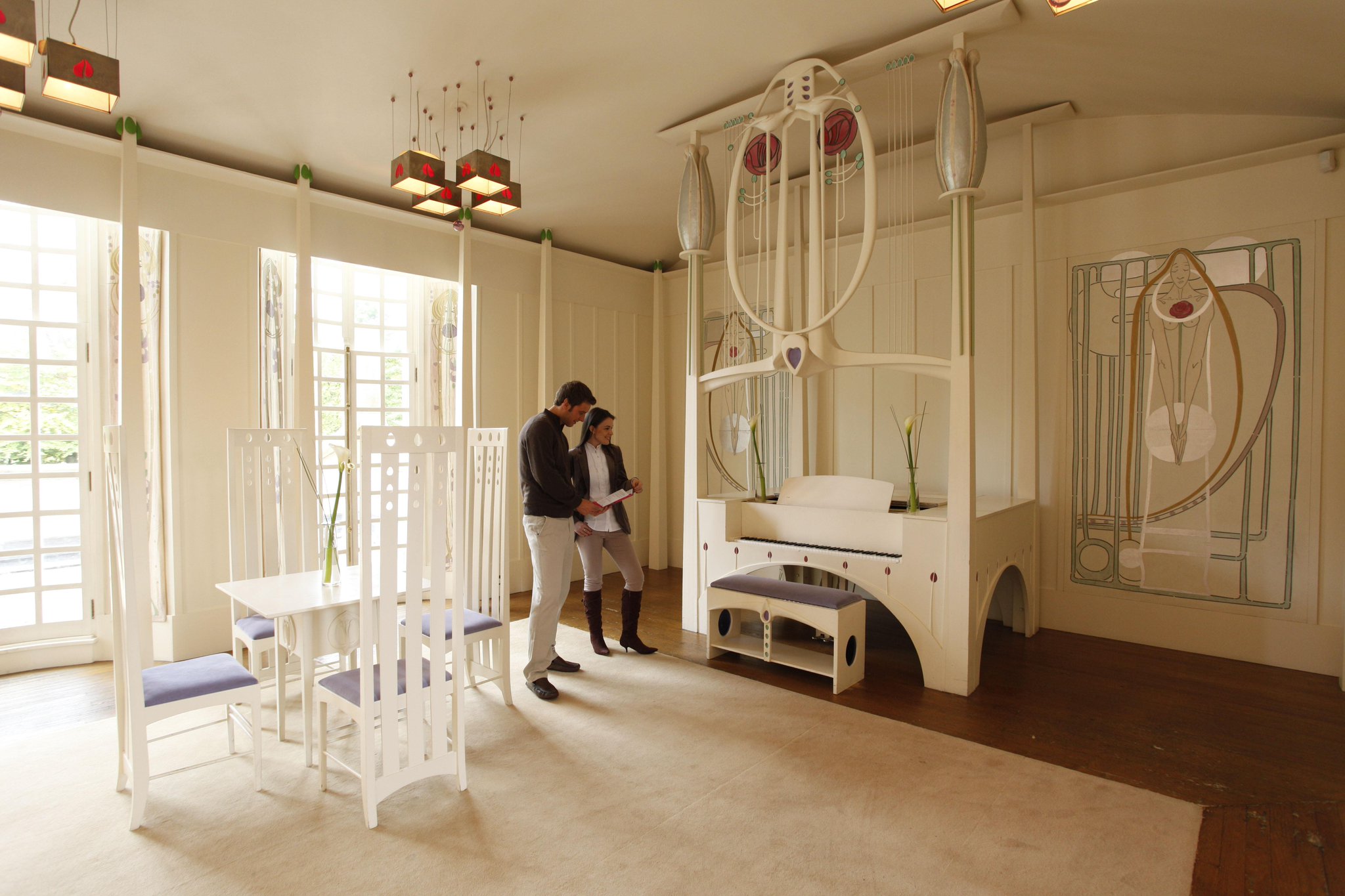 Designed by Charles Rennie Mackintosh in 1901 by entering a competition, and not opening until 1996, this building has a lot of history. In Bellahouston Park, House For An Art Lover combines an art gallery with exhibition space. Open Friday‐Sunday from 9am‐12.30pm. For more information click here.
Another building designed by Charles Rennie Mackintosh, The Lighthouse is Scotland's Centre for Design and Architecture. Just off Buchanan Street, it's the first public commision completed by Mackintosh. For opening times and more information, click here.
The B‐listed Carnegie Library has been refurbished and is now the Glasgow Women's Library, the only Accredited Museum in the UK that is dedicated to women, housing history materials from Suffragette memorabilia to knitting patterns from the 1930's. For more information and opening times, click here.
Situated in the leafy Pollok Park, Pollok House boasts the finest collection of Spanish art in the UK and dates from around 1752. The house, which was passed to The National Trust, is presented how would have been in 1930. Open on Sunday from 10am‐5pm. For more information click here.
The oldest synagogue in Scotland, Garnethill Synagogue opened in 1879. Home to the Scottish Jewish Archives Centre, visit the "Mother Synagogue" of Glasgow and learn about the history of Jewish people in Scotland. Open on Sunday 10am‐4pm. For more information click here.
If you're in need of a coffee fix whilst exploring the buildings of Glasgow, then this tour is for you. With over 300 Police Boxes originally in Glasgow, go to the Brew Box Coffee Company in Merchant City for your map and explore the five remaining "Tardis's" around the city. For more information click here.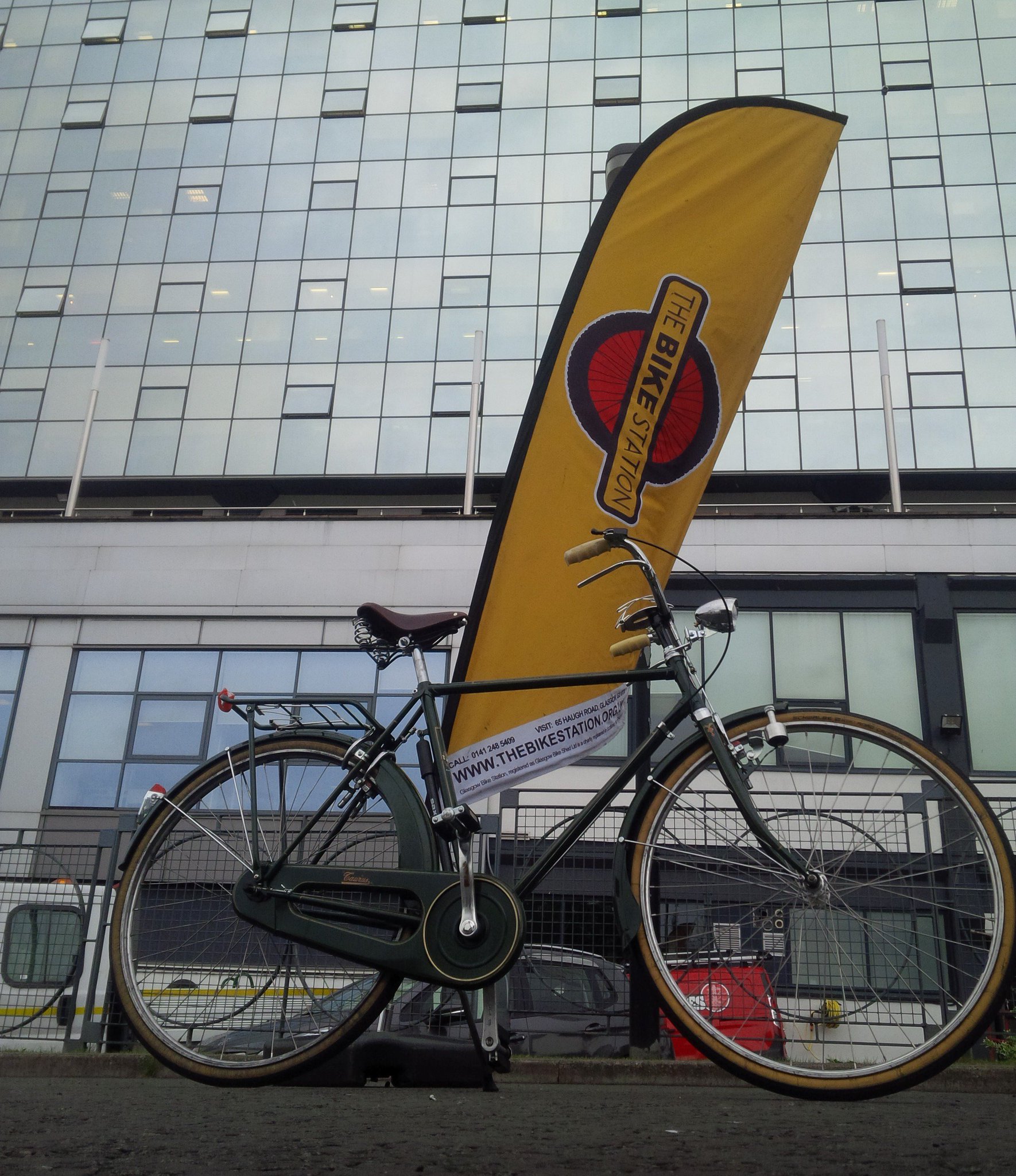 Founded in 2010, The Glasgow Bike Station opened in a bid to encourage people to cycle to promote mental and physical health, as well as helping those who need help to ride a bike and repair it themselves. Head along to see behind the scenes, and have a go at cycling their vintage bikes! For more information click here.
For more information on the full programme, visit glasgowdoorsopenday.com