Top 5 Guided Tours in Glasgow (Summer 2016)
One of the best ways to get out and enjoy the city is by taking a guided tour. There's nothing quite like learning from a passionate guide and exploring spots that you might have walked through several times without a second thought. Check out our list of guided tours, and you'll be ready to wow with your history skills next time you take a walk through town.
1. The Music Tours
The Glasgow City Music Tours guide around the Merchant City, and the Music Mile. Glasgow has an astounding musical history and its reputation continues today. Friendly and enthusiastic guides show you round the streets and pop into some of the venues so that you can stand in the footsteps of the variety of musical characters being brought to life. Click here for more info.
2. The Central Station Tour
38 million people pass through Central Station each year, but few stop to wonder about the secrets it might be hiding. From abandoned underground platforms to ghosts in the boiler room, the charismatic guides reveal a totally different side to the station. You won't see it the same way again. Click here to book.
3. The Necropolis Tour
All the tours are run by the Friends of Glasgow Necropolis, passionate volunteers who bring the old stories to life and are hoping to raise money for essential repairs and maintenance. Have you ever spotted the coin-studded grave of the Gypsy Queen? The first work of Charles Rennie Mackintosh as a newly employed architect? The grandest lawnmower shed in the world? Take part in a tour and find out more.
4. School of Art Walking Tour
Knowledgable students guide visitors around the Glasgow streets, pointing out architecture from modern to Mackintosh and surely a bit of Greek Thompson in-between. Close attention to buildings, nooks and crannies can reveal a lot about an unassuming side street, so don't forget your camera to document all the new things you notice when you take the time to look. Book here.
5. Greetin Glasgow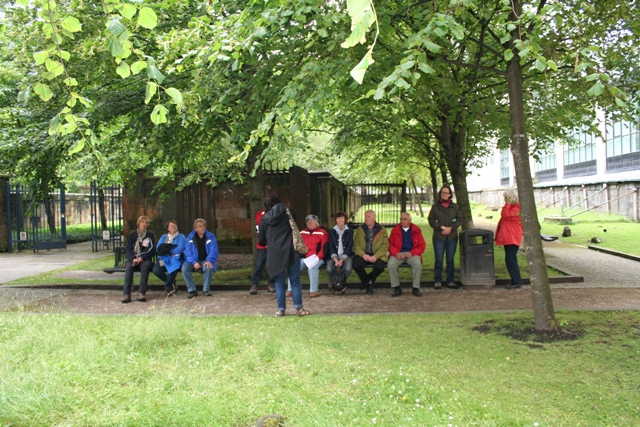 Offering Merchant City and East End tours, these guides love going off-piste and leaving the script at home. Knowledgable and enthusiastic, they'll leave you with all sorts of fun facts and anecdotes for the next time you are playing the Glasgow tour-guide to friends and visitors. Book here.