Top 9 TITP Cash Machine Heist Theories
Like people up and down the country, we have been following the search for the missing TITP cash machine with a mixture of fear, trepidation and awe. Did it leave alone? Was it taken? Does it really know Calvin Harris' pin number? There are a few theories out there… which one would you put money on?
1. Kidnapping
2. It left of its own accord
It doesn't say Cash on the Move for nowt.
3. It's now on the black market
Uncanny.
4. Wherever it went, it hadn't packed all its meds
Sudden, unexpected decision. Didn't even have plastic bags on its feet. Suspicious.
5. Annie Mac knows more than she's letting on
Genuine curiosity? Or is she cleverly keeping up with the investigation because … (drumroll) IT WAS ANNIE?! And she's gotta stay ahead of the game.
6. The maw is suspiciously cheerful
Duke of Edinburgh, eh? Just left him off in the wilderness, eh?
7. There's a chance that the ATM may have been caught on CCTV at some point
Police are currently scouring the records and might have a few leads.
8. Wait a second, is that basically a confession?
Fun Lovin Criminals, aye? Love nicking things aye? WHERE'S THE ATM THEN?
9. Wherever it is, it's having a belter of a time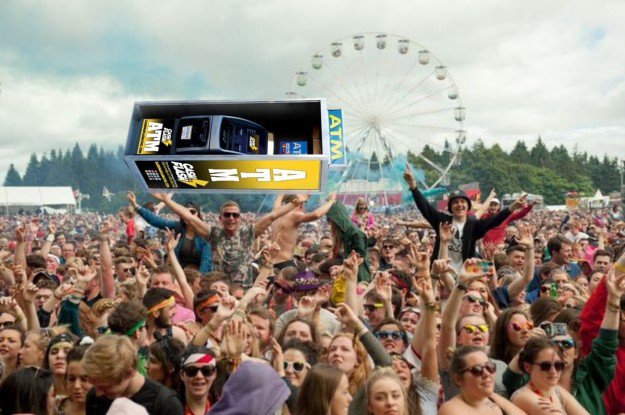 Being able to produce money on command is a far more appealing trait to humans than its fellow cash machines. It's probably being treated like a king!
PS If you actually know anything about the ATM then call Police Scotland on 101. Please just put us out of our misery, we need to know what happened.